"Lost" Burial Ground – The Current Project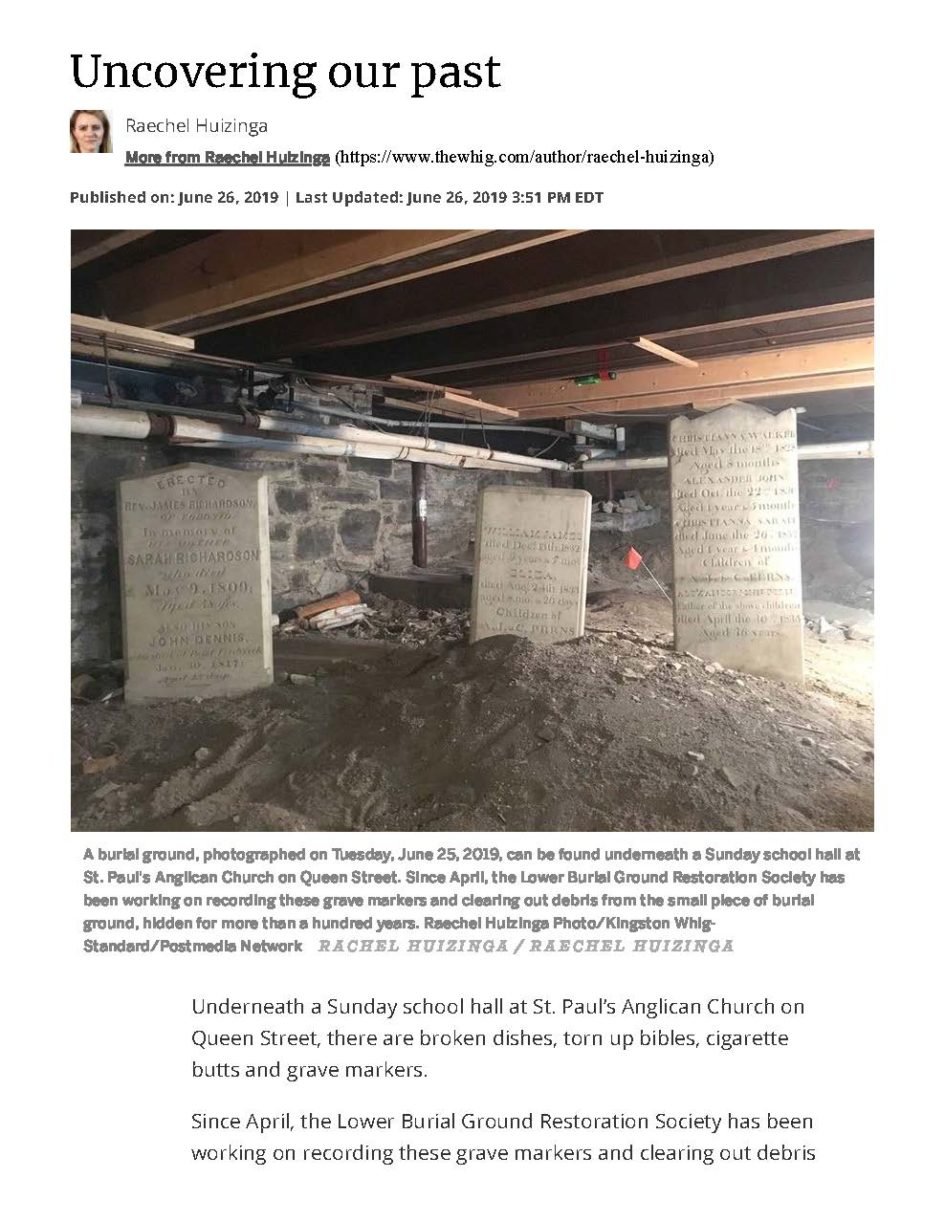 Click here for the full article from the Kingston Whig-Standard, 2019-06-26.
The Cultural Resource Inventory Project was featured on Global News (CKWS) on 22 July 2019, and also in the Queen's Gazette on 18 July 2019.
Click here for the television news broadcast from CKWS Global News, 2019-07-22.
Click here for the article in the Queen's Gazette, 2019-07-18.
When the Lower Burial Ground was established in 1783, it occupied about 0.30 hectares (0.74 acres). Visitors to the Lower Burial Ground today see only about 30% of the original grave yard. The rest of the burial ground is now covered by the church, church hall and the parking lot. There are burials under the parking lot and the church although today there is no visible evidence of the graves or markers. However, the area under the church hall, built in 1872, has remained somewhat unscathed with some markers erect and others lying flat on the ground.  While some are in exceptionally good condition because they have been protected for more than 140 years, others, unfortunately, are in pieces.  In all likelihood the area under the church, completed in 1846, would have been much the same. However, the 1856 fire probably destroyed the markers under the church. Unfortunately the area under the church hall is not available to the public; access is very difficult and there is very little headroom. All markers and inscriptions are included in the burial records along with photographs of the stones.
CRYPT
FRAGMENTS IN CRYPT